Considering the world crisis, it is hardly necessary to emphasize the centrality of the proposed cultural debate in the Italian/European art scene. "Unemployment," "recession," "default spreads," "stagflation," these are just examples of the changed language, not only in the media but for the common man. Problems, initially represented in the cold graphs of economists, gradually became terribly tangible, real, alive upon the skin of the citizens.
The international reaction coincided with the substantial commissionary by the leading European nations of the countries most in need and – especially in Italy – with the rise of technocratic governments, as if to emphasize the inadequacy of the politic to find answers that would solve such complex problems.The spirit of the show will be to promote the expression of different opinions from the artists, free from a political prejudice – not rhetoric – and to be able to look beyond the traditional and unneeded technical/economical approach. Therefore it will present a point of view that firmly concentrates the attention back to the concept of human-centredness.
Each artist will be participating with a work made on the theme "2012: ART AND THE ECONOMIC CRISIS", expressing their peculiar point of view.
"We are delivering into the hands of our children (who are called "big babies or losers"), a world where a nation can fail, while insurance companies or a banks cannot "(Curzio Maltese). Consequently, through the above reflection, a human approach to the issues seems to appear impossible to postpone. The themed show is taking place between the 11th – 21th of December 2012 in the prestigious setting of Castel dell 'Ovo in Naples, a magical place that, from the island of Megaride, seems to dominate the entire Mediterranean.
Watch the video:
Naples official web site:
http://www.comune.napoli.it/flex/cm/pages/ServeBLOB.php/L/IT/IDPagina/20198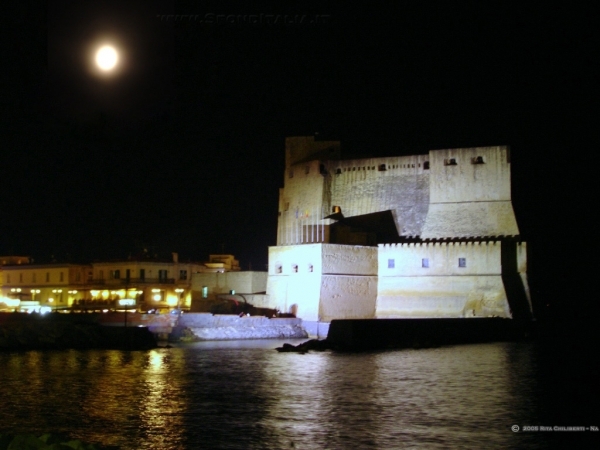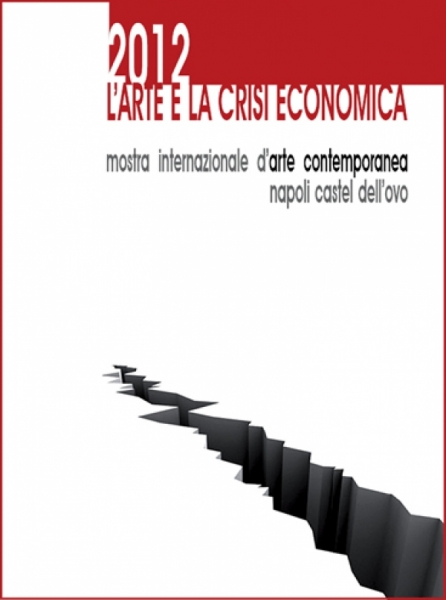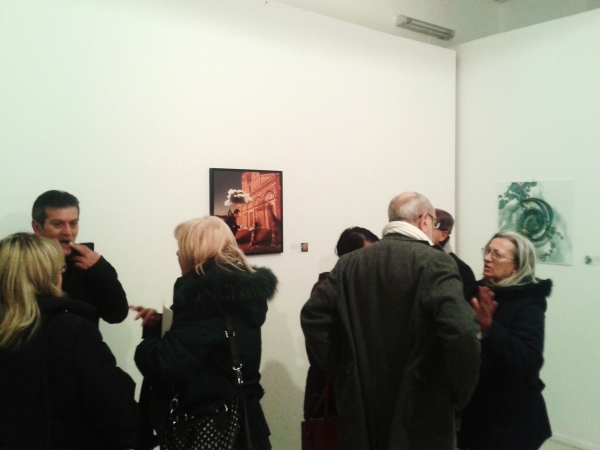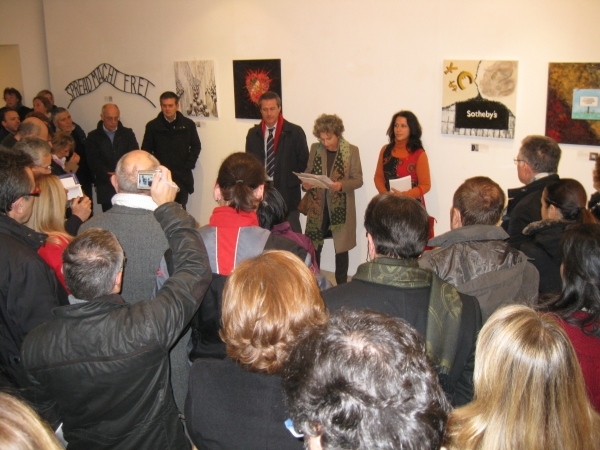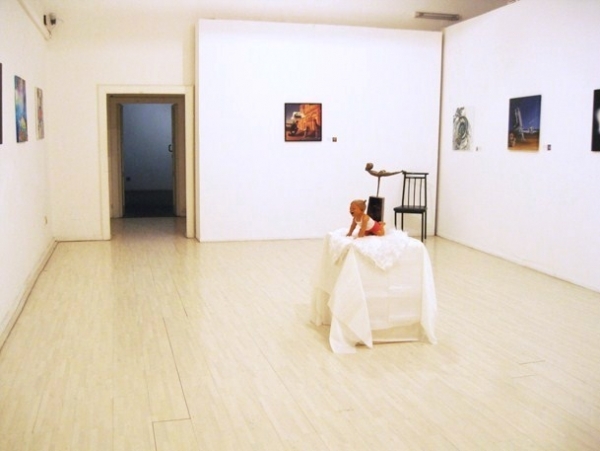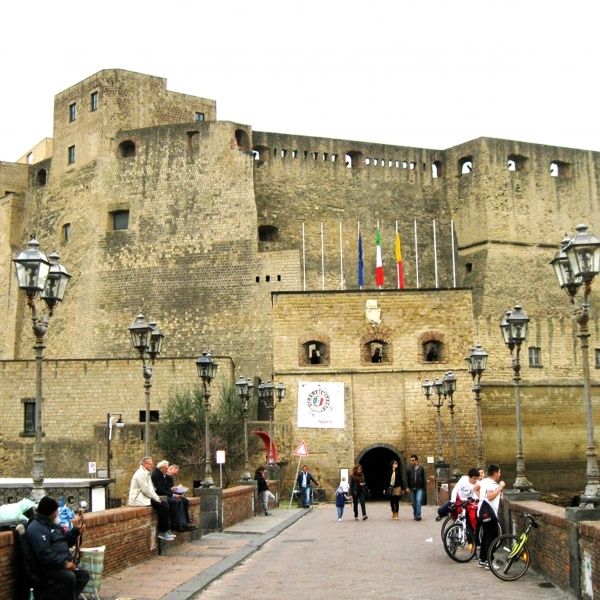 ARTIST
SABATE GIULIANA
AMBROSIO DAVID
ANTINORI EMILIO
ANTONATOU OLGA
ANTONATOU ZAFIROULA
ARIA LUDOVICA
AUÈ NICOLE
AVELLA RAFFAELE
AVIGO PAOLO
BANIC MIRJANA
BERGONZO ROBERTO
BETTA CASALE
BEUZARD ALEXANDRE
BEUZARD JEAN MARIE
BEUZARD JEAN- CLAUDE
BIANCONI LEOPOLDO
BORDONI LILIANA
BOSSONE SALVATORE
BRUNO BRUNO
BRUNO LAURA
CAMMARANO MARIO
CANFORA ANTONELLA
CAPRIGLIONE SALVATORE
CASTELLANO LUCA
CAVANIGLIA FLAVIA
CICCARELLI NUNZIA
COLONNA DANIELA
CONSOLI LILIANA
CORONEO DAVIDE
CORRIAS SUSANNA
CORSI ANNA MARIA
COSTA KELLY (SPIRITOLIBEROK)
COSTA MARIELLA
D'AMORE PAOLO
D'IPPOLITO MAURIZIA
DANTE MARTA
DE FILIPPIS GABRIELLA
DEHMEL JUSTINA
DELL'ANDREA ELENA PATRIZIA
DI BELLO PAOLO
DI MARINO ROSANNA
DI MARTINO ANTONIO
DI SCALA ORNELLA
DI STASIO MARIA CIRA
DUCU ELENA
D' ASCIA VITTORIO
ESCA GENNARO
ESPOSITO ANTONIO
ESTERHAZY DE MARIANIS CRISTIANO
FICATIER CAROL
GIUSEPPE SALVATORE
GOST GIORGIO
GREENE ANYES
GRISPIGNI LAURA
GUTT.SCHNEIDER JEAN.LUC MORISSON
GÈRARD JEANNINE
INNOCENZI LEA
KAORI TOMMASONI
LACAGNINA BIAGIO
LAI MONICA
LARICCHIA DAVIDE
LIPARI RENATO
LIÉNARD SANDRA
LOPEDOTE LIVIO
MAGOTTE LILIANE
MANFREDI AURORA
MASSIMI CLAUDIO
MASTROCINQUE FILIPPO
MASTRODOMENICO GUSTAVO
MASTROGIACOMO PAOLO
MASTROPAOLO CINZIA
MASUCCI AGNESE CLAUDIA
MAZZUOLI LAURA
MEO NUNZIO
MICCOLIS ADRIANA
MIGLIARESE MARIO
MONTSE OLIVER
MORRISON
NESTI DAFNE
OLIVIER LAMBORAY
OMODEO MARIAGRAZIA
PARADISI PATRIZIA
PARATORE LORELAY
PARENTE ANTONIO
PINTALDI JESSICA
PISANELLO ROBERTA
PORCELLI ENZO
PROIETTI MIRELLA
QUATTROMANI BRUNO
RANCURA MARGHERITA
RIPPA DANIELE
RUBIU FAUZIA
SALADINO DONATELLA
SALVATORE GIUSEPPE
SANTANIELLO MARINA
SAPIO GIUSEPPE
SASAKI FUMIO
SCARIONI ROBERTO
SCHIANO GIOVANNI
SCHIANO ROSARIO
SGUEGLIA MARIA TERESA
SPINELLI FABIANA
STATUNATO SANDRA
SUN A-LEE
TALAMO GIOVANNI
TEODOROVA LORETA
TOMMASONI KAORI
TORC'H NANOU
TRAPAZZO LUCILLA
TROISE ALFREDO
TURRO ANNA
TUZZI GIUSEPPE
VIEUSSE LAURE
VITALE GIUSEPPE
VITALE PEPPE
XAVIER ROUSSEL
ZUPPIROLI SIMONE